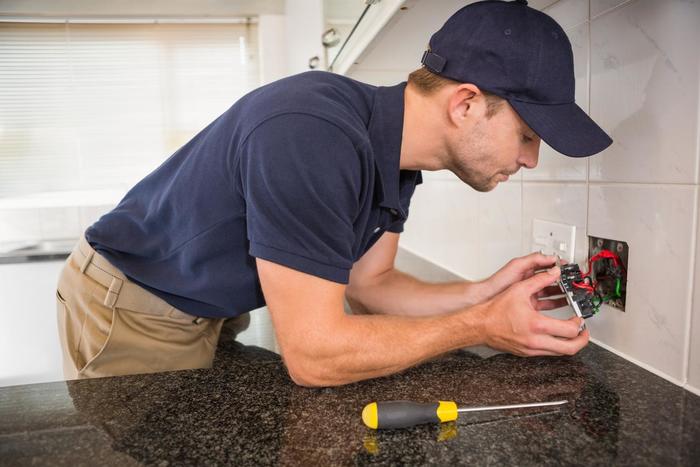 Electricians Insurance specialists serving all of Atlantic Canada.
You are an electrician therefore you know everything about your job and what can go wrong with electric wiring and fixtures; we are experienced brokers and we know all about Electrician Insurance. You take good care of all the details to make sure everything is perfect; and we do the same to protect you and your business properly.
Whether you are operating as a business or self-employed, your need to have the best Electrician Insurance tailored to you. Electrical trades include; electrical contractors, electric repairmen, Heating, Ventilation and Air Conditioning (HVAC) technicians, lighting technician, consultants and many others. If there is action taking against you, you could lose hard-earned money or even lose your business.
Do you remember the last time you took a very close look at your current Electrician Insurance? Do you know what losses your actual policy covers … don't you think you should call us to review your coverage and be ready for any unexpected event?
Being in the electrical trade field means being constantly in a hazardous line of work. There are serious consequences if there is an injury or death of a custodian. This is why you need to review your activities and cover every single one of them with the right coverage. Electrician Insurance is a must!
Coverage definition and why you need it
Public Liability & Products Liability: It is designed to cover your business in the event that you are sued by a third party who has suffered a loss as a result of your negligence. It covers your legal liability to a third party in the completion of an electrical contract. Even if no damages are awarded, you could still have a significant legal bill to pay.
Property Insurance: It protects your physical assets such as building, stock and equipment. It includes standard coverage for loss due to fire, theft or vandalism and covers the cost to rebuild or repair business property.
Business interruption: While property insurance covers the cost of replacing your buildings, equipment and materials, this optional coverage helps you get your business up and running by supporting you when your business cannot operate as a result of a covered loss. It can also include extra expense coverage such as employee overtime or relocation to a temporary site.
Business/office equipment: You need this option to cover for equipment that is stolen, lost or damaged by a covered loss. You may also extend the cover for items when off the premises, such as laptops and phones?
Tools: This covers hand and power tools.
Sub-contracting: If you do sub-contracting work and you are unsupervised, you will need your own coverage. Ask us for details.
Products Liability - If the products that you sell to your customers bring harm, suffering or property damages, your customers may sue your company. Even if you did not manufacture the products, you may have to defend yourself from the legal actions. This coverage pays for lawsuits related to products, and can pay the injury and damages settlements.
Completed Operations - After you have finished performing electrician services for your customers, they may claim that the operations you completed for them caused problems. This coverage pays for the medical and can pay for your legal defense fees as well.
You said a Bond?
It is another type of insurance policy guaranteeing that the contractor will meet his obligations in a satisfactory manner. If they fail to do so, it results in the payment of compensation by the bonding company.
Being bonded suggests that the insurance policy covers that the job;
Will be completed and
Will be completed properly
Most large commercial jobs and almost all government jobs will require that the contractors and sub-contractors be licensed, insured and bonded.
It's Simple. All you need to do is contact GoToInsure.ca via phone, in person or online, whatever is the easiest for you, and we will find you the best coverage that will make your Electrician Insurance a perfect protection package for you!